Major announcement coming……
… wait for it…
I finally have a photography WEBSITE!!!!!

It's been in the making for over 6 months! Well, okay, I haven't had any time to work on it since I first started on it over six months ago! A broken toe and torrential rains that cancelled 2 of my sessions last week gave me the perfect window of opportunity to finish my site.

So please… head on over to my home page and click those adorable quints on my page to check out my new site! Be sure to have your speakers on too! (My boys FAVORITE song is playing on the site! hehe)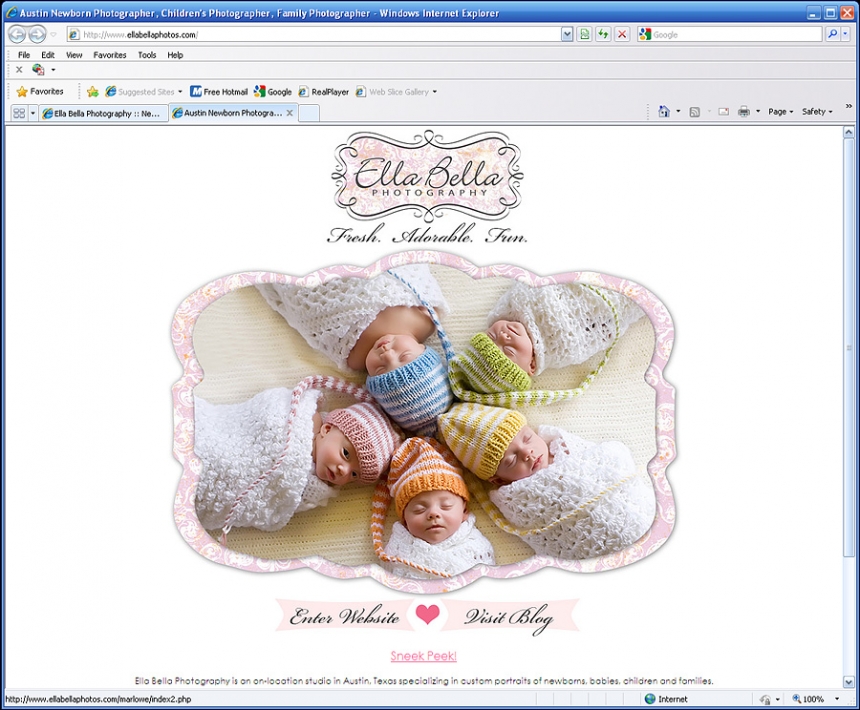 My blog is next up to get a makeover! It's about half way done right now! Tomorrow starts my busy season – I have 5 sessions in 6 days. And I will stay busy through Thanksgiving! If you are thinking about scheduling a photo session with Ella Bella Photography – please contact me soon before I am completely full for 2009!
Have a great week!
~Elle