It's been a while since I've posted an update on my two sweet boys! Hunter is almost 31 months (2.5 years old) and Hayden is almost 14 months old. I turned my camera on them this afternoon as they were playing the day away. Hunter is really into soccer (can you tell??), his Thomas train set, his sandbox, tractors of all kinds, animals (especially kitties and ducks), books (he's memorized all his favorite books word for word), drawing, and his beloved sticker book ("icker boook!!" – part of his nightly routine before bedtime). Hunter is a very sweet, thoughtful child with a stubborn disposition. As long as he's willing to go along with what we want, all is well in the world. Try and get him to do something against his wishes, including getting ready for bedtime, and it's tantrum mania at our house. The fun bipolar-ness that goes along with parenting a TWO year old. (I have to remind myself that he is acting his age and that when he tries to pull tantrums when he is 4 or 6 years old, I'll probably remind him that he's acting like a 2 year old… lol) Oh, and he's addicted to his pacis too.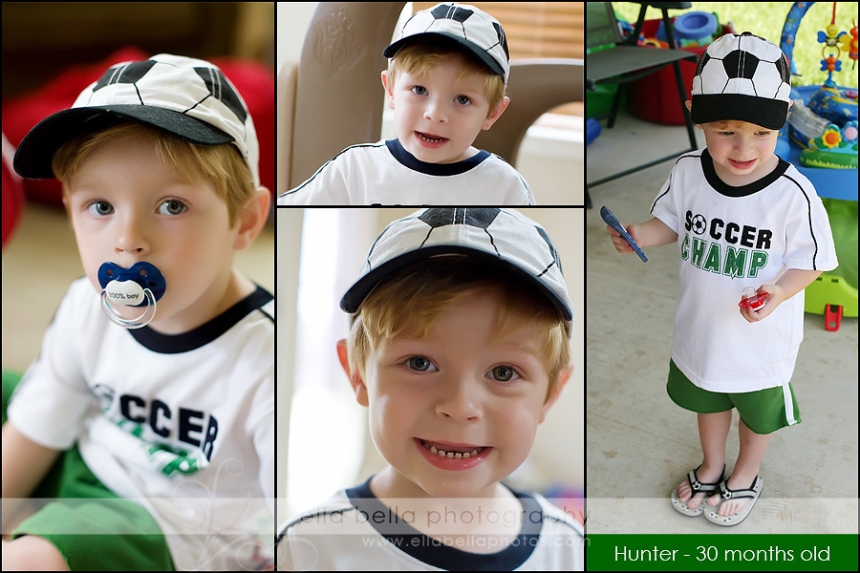 Hayden, my dear sweet cuddly baby. He's trying to talk and babbles all kinds of sounds that Hunter never ever made. Warms my heart to think that in another 6 months, he'll probably be repeating any word we ask him to. So nice not to have to worry about delayed speech with him! He's crawling and pulling up to his knees on furniture. I don't think walking is in his near future, but I'm sure he'll figure it out soon enough! He didn't start crawling until 13 months old! Hayden loves his brother and it's fun watching them interact (mostly fighting lately!) and learn to get along with each other. It's bliss when they actually play together for short intervals. I hope and pray they will become best friends one day.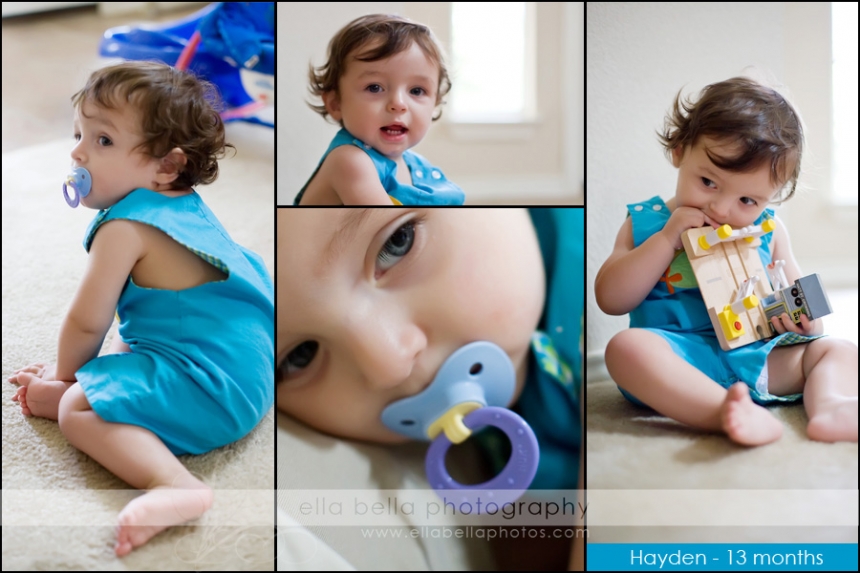 Our duck, squeaky, has been back at the pond for a little over a week now. He was a fun addition to our family but he grew so large that our backyard wasn't the best place for his well being (and ours!) The poo was piling up on our patio and the baby pool needed to be hosed down at least twice a day. It's enough changing two diapers every few hours and cleaning up duck poo too wasn't working out. Squeaky is much happier now that he can swim in the pond and hang out with all the other ducks. He runs away from us when we visit him at the pond too! He's back to being a duck's duck again.