Meet Miss "P" – who just celebrated her 1st birthday! Isn't she lovely?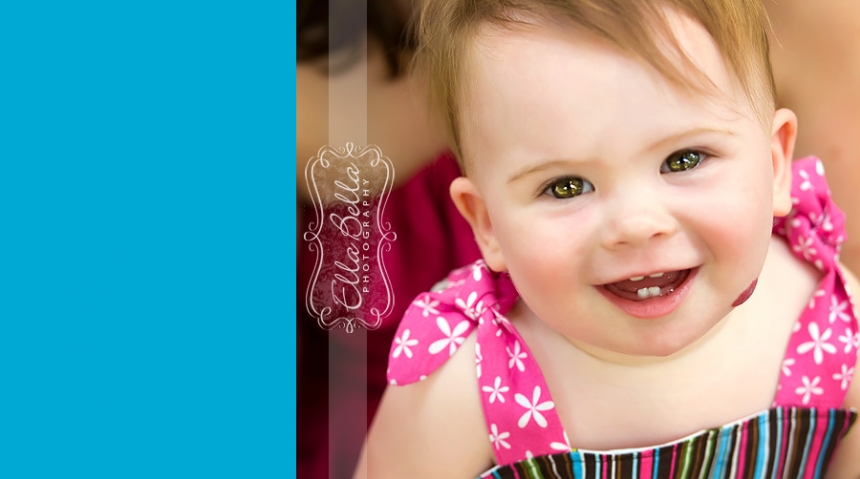 I had fun chasing her around last weekend – she's quick! But luckily, so am I with my camera and I caught this adorable smile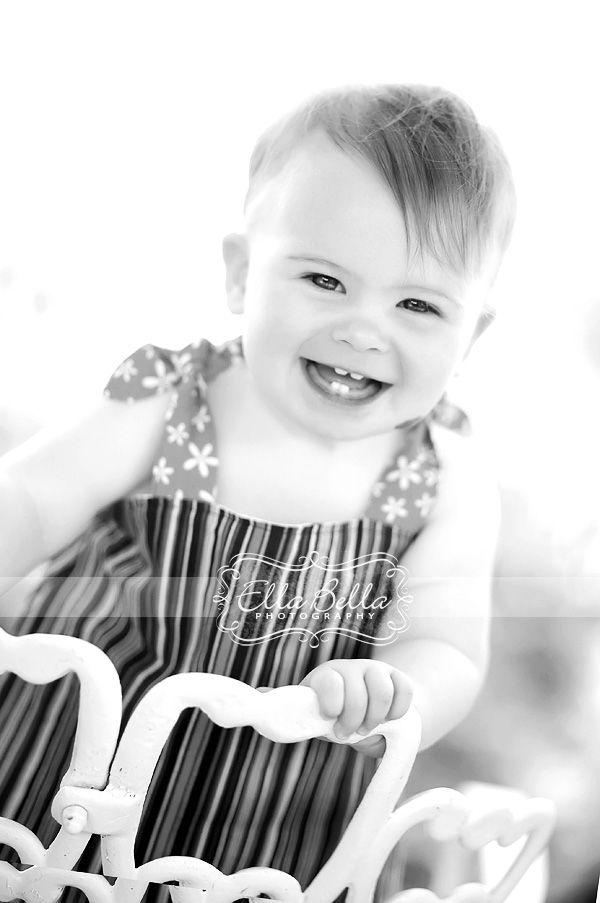 Her mama is uber talented and made her pretty dresses and matching bows…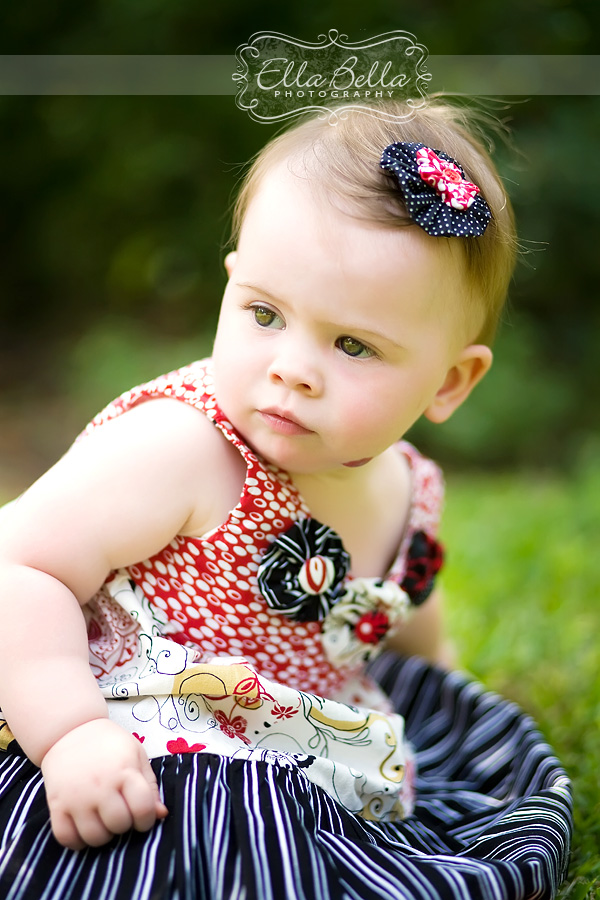 Little Miss "P" also has a handsome older brother who is so wonderful with her…

I was super excited to try out my new coral pink background I recently bought! Ella Bella Photography has officially gone PINK! (Loving it!!)

And now for the good part! Little Miss "P" is my very first baby to totally and completely SMASH her cake during the "cake smash" segment of her 1 year photo session!!! (I knew when she put her face in the cake that it was going to be a memorable occasion!) Enjoy your sneak peek, "G" family!!