Update! Wow!! I'm amazed at all the responses I've gotten from this fundraiser for sweet Layla! Thank you all for the incredible outpouring of support for this sweet family!
UPDATE: ALL FULL!!

Please tell a friend about this blog post after you are done reading it!!! Help spread the word so we can help this precious family!!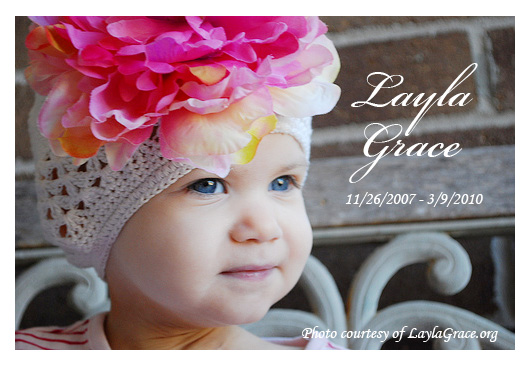 Sweet little Layla Grace, age 2, went home to Heaven yesterday after battling 10 months with neuroblastoma, a rare form of childhood cancer. My heart has been so heavy for this family since I found out about her a few months ago. I've been down on my knees more times praying for little Layla than I have for my own children. She was truly an angel and brought out the best in everyone who was touched by her heartbreaking story. She leaves behind two sisters, age 4 and age 9. Her parents, Ryan and Shanna, have been the connection between all of us and sweet Layla, updating their Twitter regularly and posting heartfelt blog posts as they coped with the reality that their baby girl wasn't going to win her battle with cancer.
I can't imagine their loss. I can't imagine waking up tomorrow with their reality. And all the tomorrows that follow. And being strong for their other two precious daughters. And keeping Layla's legacy alive. And facing the mountain of medical bills that lay waiting to be paid….
So, I am going to do something with my sadness for this sweet family and I want you to be a part of it!
I'm having a one-day Layla Grace Mini Session Fundraiser on Sunday, April 11th from 2-5pm!
What: Layla Grace Mini Session Fundraiser!
Where: Mayfield Park
When: 15 minute sessions from 2-5pm
Cost: $100 (100% of this fee will be donated to the Layla Grace Marsh Medical Fund!)
What you'll receive:
* 15 minutes of photography time for up to 2 children (you can buy two blocks of time if you want to do your entire family!) – up to 10 edited proofs in your private gallery to choose from!
* 1 – 8×10 custom storyboard art print (see samples below!!)
* Additional prints and a special "Layla" digital collection package can be purchased after your gallery is available! 50% of all print and digital collection purchases will go towards Layla Grace's Fund!
* Optional: Dress your girl(s) "Layla style" – in a hat with a big flower, or a Matilda Jane style outfit, and receive an extra 8×10 print from your session for free! (Disclaimer: if you only have boys, you can still participate in the mini session event!)
Only 6 "Layla Grace" mini session spots left! Please contact me ASAP if you want to reserve one of them!
PS. If you are unable to attend the mini session event but want to donate to Layla's medical fund, please visit their website here: http://www.laylagrace.org
PPS. Here are 2 samples of the adorable custom storyboards you can choose from after your session!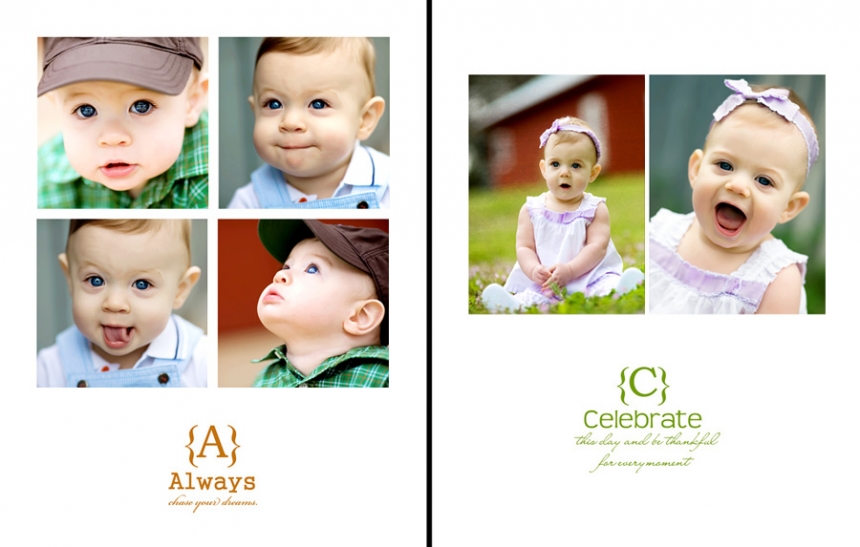 PPPS. Did you know that "Layla Grace" is Google's 3rd most popular search word for 3/9/10? Wow!!