The big news is out!!! Ella Bella Photography will be on the television special "Quints by Surprise" on TLC! The show follows the Jones family through their first year of parenting quintuplets! There are several webisode trailers on the Discovery Health website, including one with Ella Bella Photography! Click this link to watch me in action behind the scenes of the quints 9 month photoshoot!
PS. Be sure to set your DVRs to record the new show "Quints by Surprise" – the show airs Thursday night, March 4th at 8pm EST! (That's 7pm for us Austin peeps!) Tell your friends!!
** UPDATED 2013: View the entire photoshoot online here!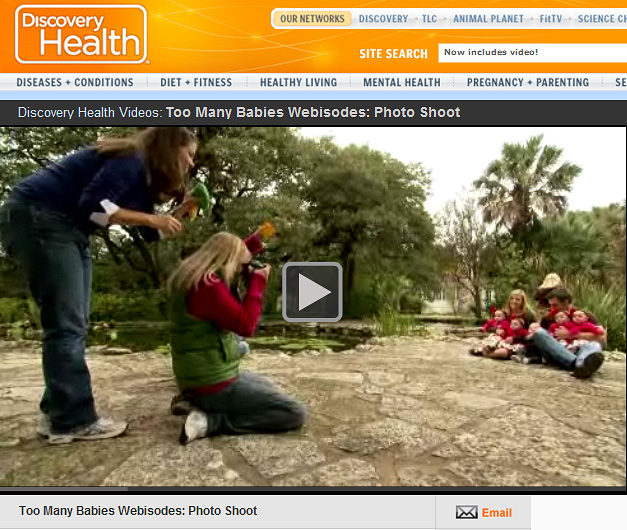 Click here to look back at the sneak peeks from their session!