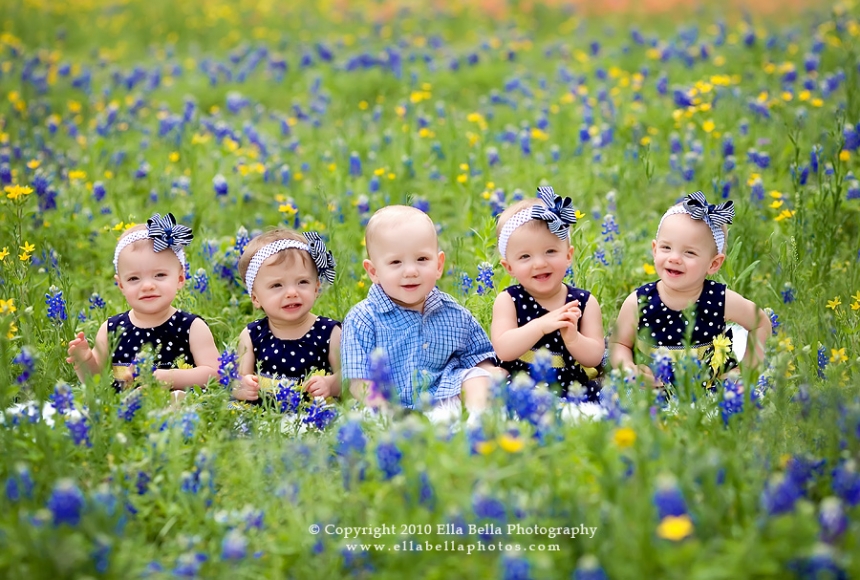 Back today with the adorable Jones quintuplets at almost 15 months old, stars of the recent television special "Quintuplet Surprise" on TLC! We recently met at my favorite wildflower field for a mini session with the quints in the famous Texas bluebonnets! We did the session in record time too – one hour! I absolutely adore these babies!!

They are all walking and starting to talk too! So much fun!!
Big kudos to the 3 wonderful girls who came along to help with the babies! Enjoy the sneak peeks!!!
Miss B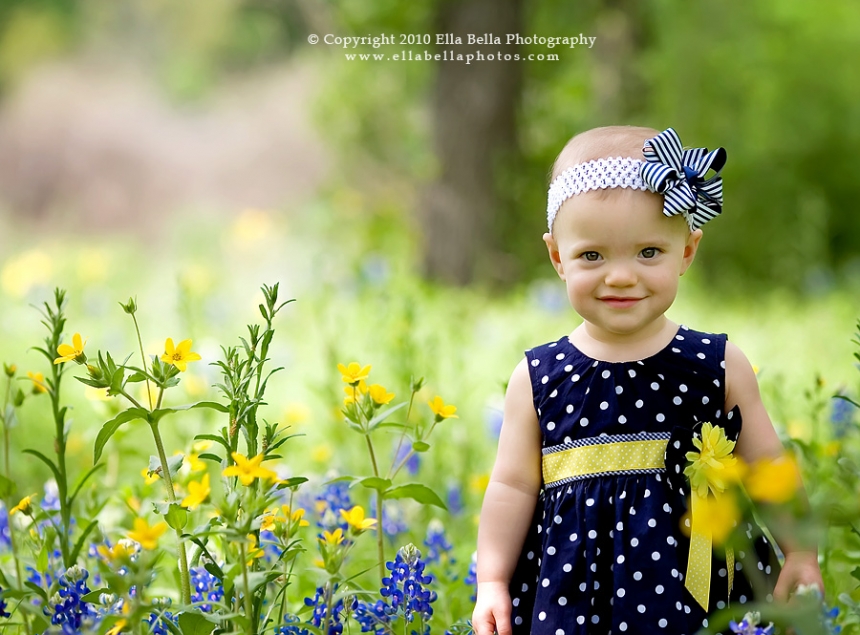 Miss B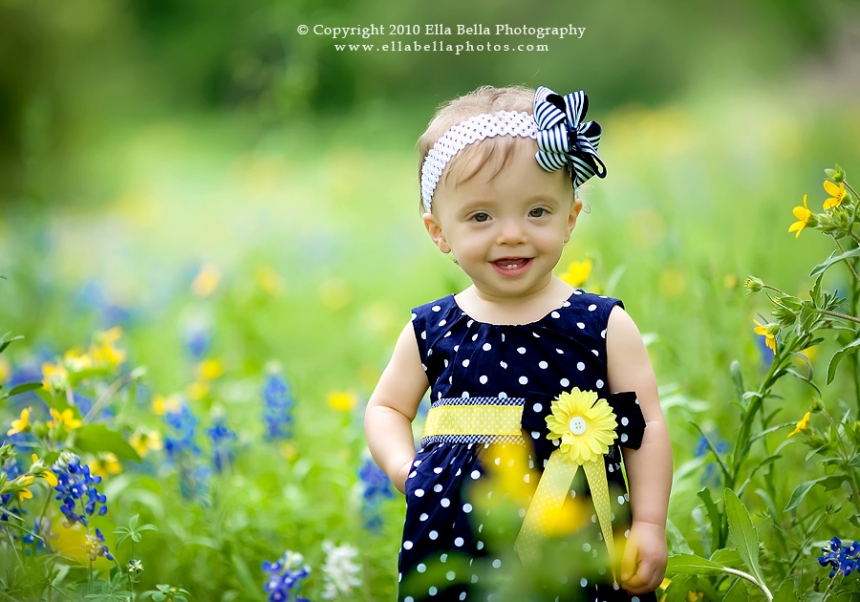 Mr. J


Miss L


Miss R