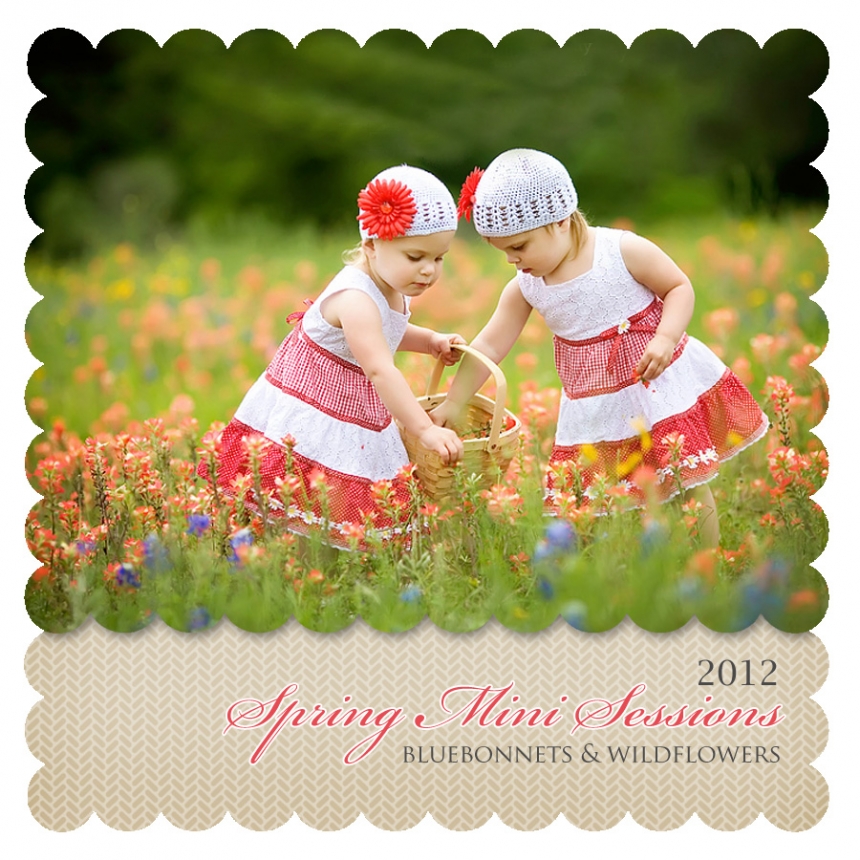 UPDATE 2/29/12 – ALL MINI SESSION SPOTS ARE BOOKED! THANK YOU!!
I'm excited to announce my 2012 Spring Mini Session dates in March and Aprill! This Spring is going to be blooming with bluebonnets and wildflowers with ALL THE RAIN we've received in the last 3 months!! Winter rains = lots of Spring wildflowers!!! We had the same conditions two years ago and I've reposted some pictures below to show you how gorgeous it was that year!!!
Mini Session slots will be filled in the order of email inquiries so don't wait if you want to reserve a date and time! I'm only doing a limited number of dates this year!! I'll have some adorable props and a live bunny if you want some cute Easter portraits too!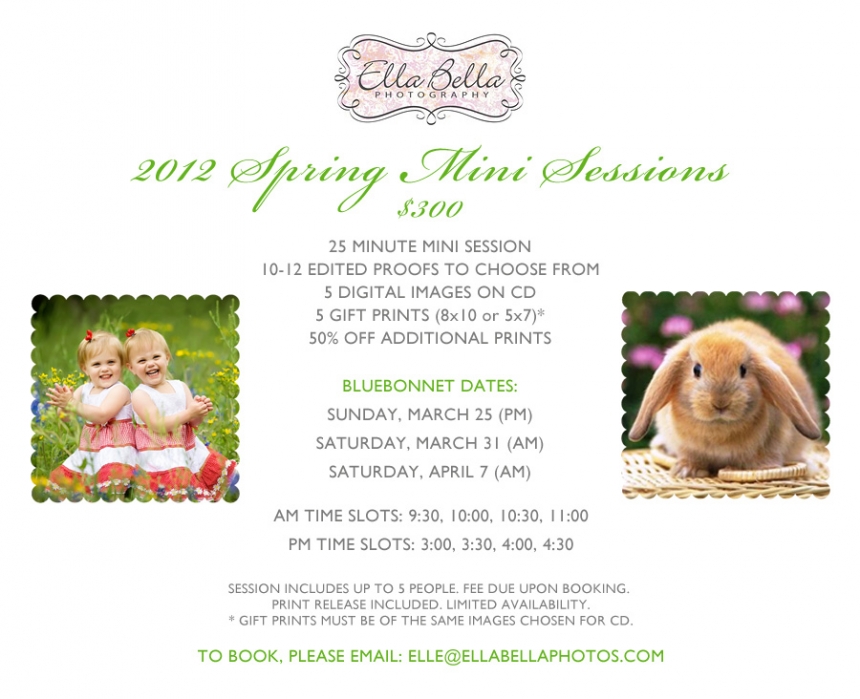 Here are some sneak peeks from two years ago where we had an explosion of bluebonnet & wildflowers in Austin!