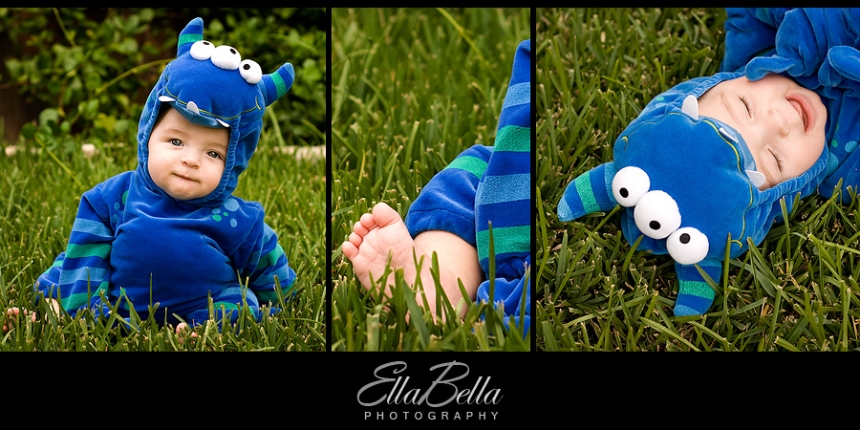 Maybe this post should be titled "Little Teething Monster" because I think Hayden's 2 bottom teeth are close to appearing. I took upwards of 50 photos of him in this costume and he had his "paws" in his mouth in most of them! I must admit I stole the adorable blue monster costume idea from two other photographers' babies. I just fell in love with the costume and when I called BRU to see if there was any left, there was just ONE and in Hayden's size! So I took that as a sign that it was meant to be.

You'll also notice that Hayden is SITTING! My baby is growing up waaaay too fast!
PS. Like the new blog?