First off, thank you to everyone who voted in the 2009 Ella Bella Photography Portrait of the Year Contest! It was a HUGE success! Now I've got to block out a good 2-3 hours tomorrow night to tally up the votes one by one on the comments section! The winners will be announced on Wednesday night!
And now for today's sneak peek! You might remember this little guy I'm sharing today! He's been lucky enough to grace the front page of my blog, not once…. not twice… now three times in his 9 months of life!

I love watching him grow up and marveling at how much he changed every 3 months. He's sporting more hair now, is crawling pretty quick and still holds the Ella Bella double record for bluest baby eyes & most drooly baby.

I hope you enjoy your sneak peek, "H" family! Click the links to see him at 3 months and 6 months and (drum roll please….) 9 months: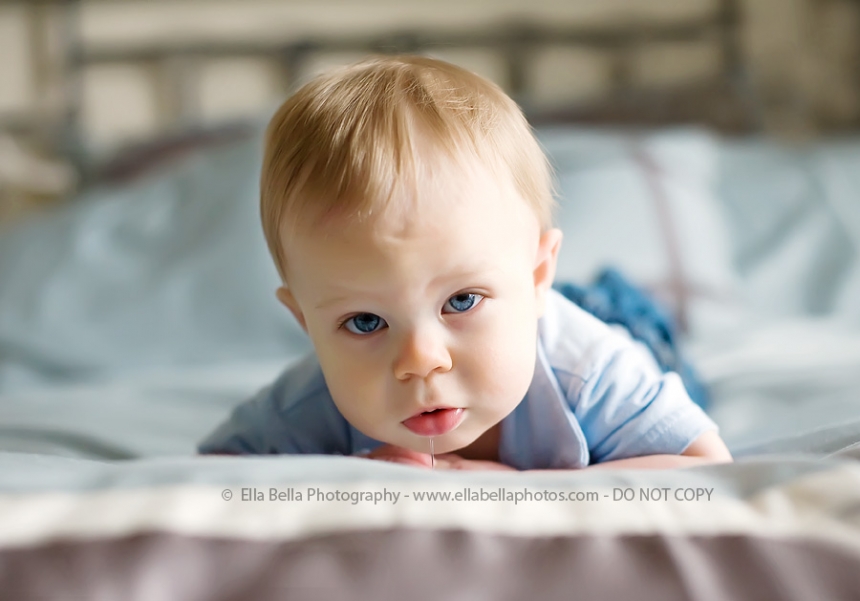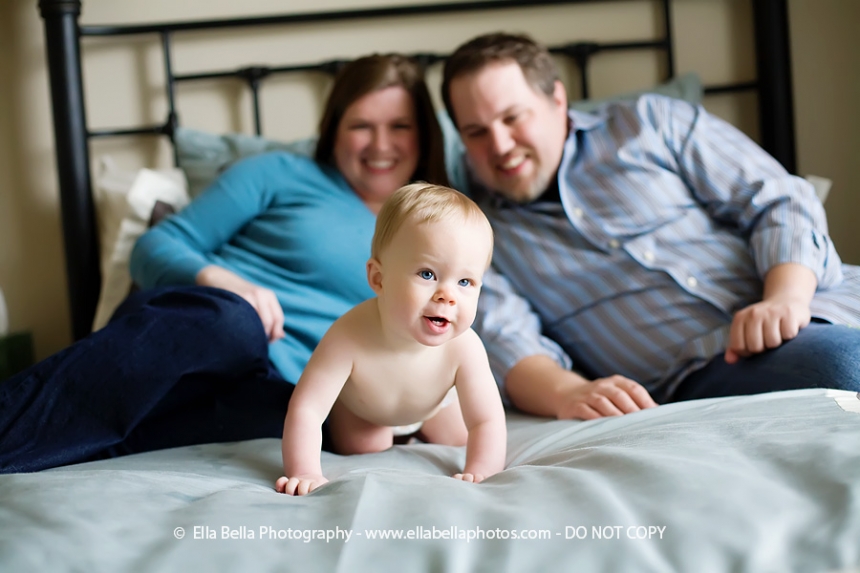 His Mimi and Papa were over to help coax some smiles out of him. I thought this moment was absolutely precious…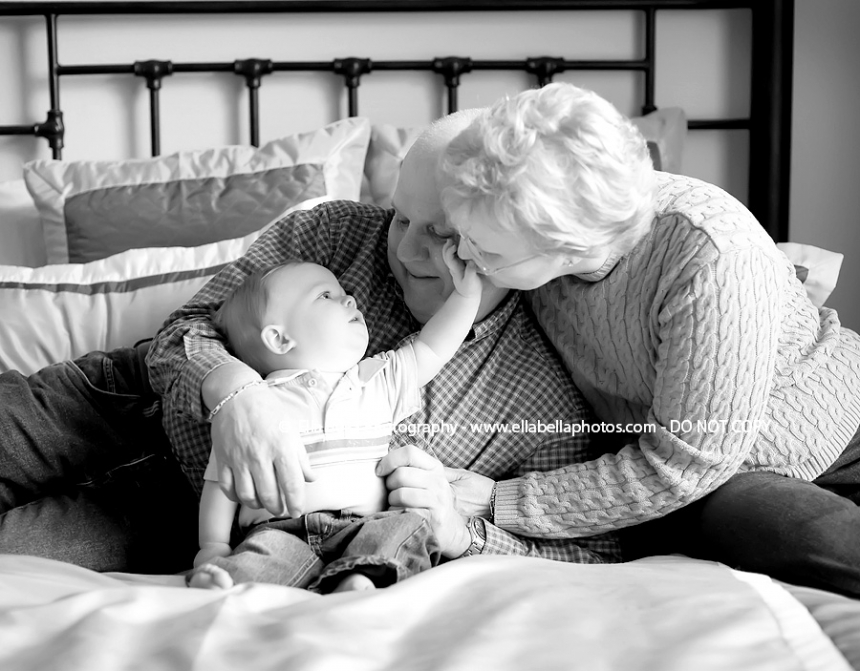 The football was almost as big has him!


Touchdown!


This last sneak peek cracks me up! Their dog "Pearl" was so super excited with all the commotion of the photo session and when it finally came time for her "turn" to be in the pictures, she couldn't contain herself! She was rolling all over the place and smiling from ear to ear – such a happy girl!