** If you came to my blog to cast your vote in the 2009 Ella Bella Photography Portrait of the Year Contest, click here! Contest ends Superbowl Sunday, February 7th at 11:59pm! **
~ ~ ~ ~ ~ ~ ~ ~ ~
Meet little Miss "A". I got to spend part of my morning with her early this week and I left her home with baby fever once again. It's a good thing that I get to snuggle baby girls as often as I do, or I would seriously be begging my hubby to try for a baby girl! Just look at this bundle of joy…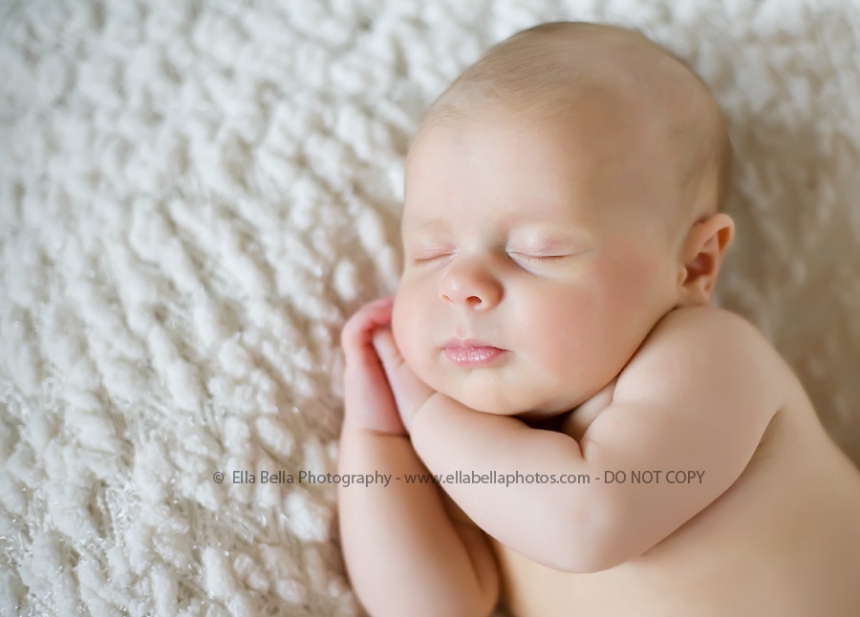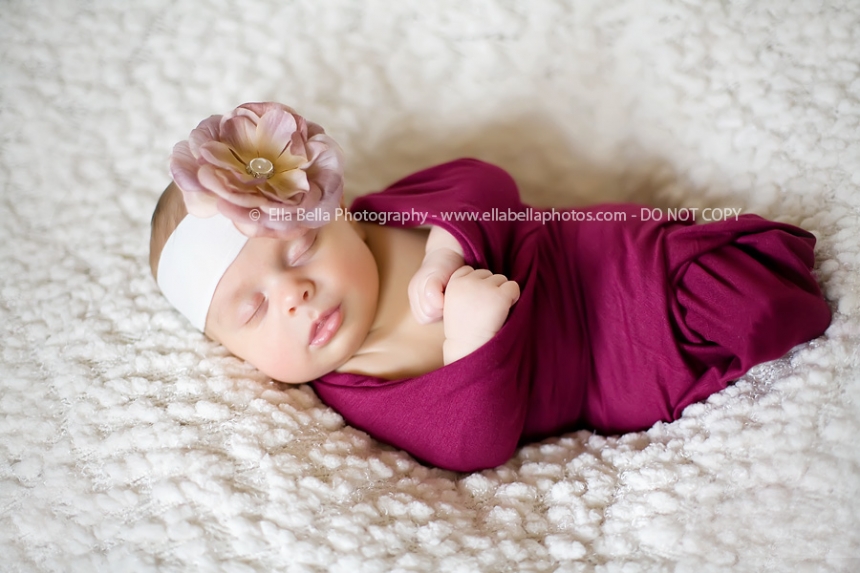 I forgot to mention that little miss adorable is almost 2 months old and was awake for most of the session. She's seriously so cute that I barely noticed that she didn't sleep but 10 minutes the entire morning.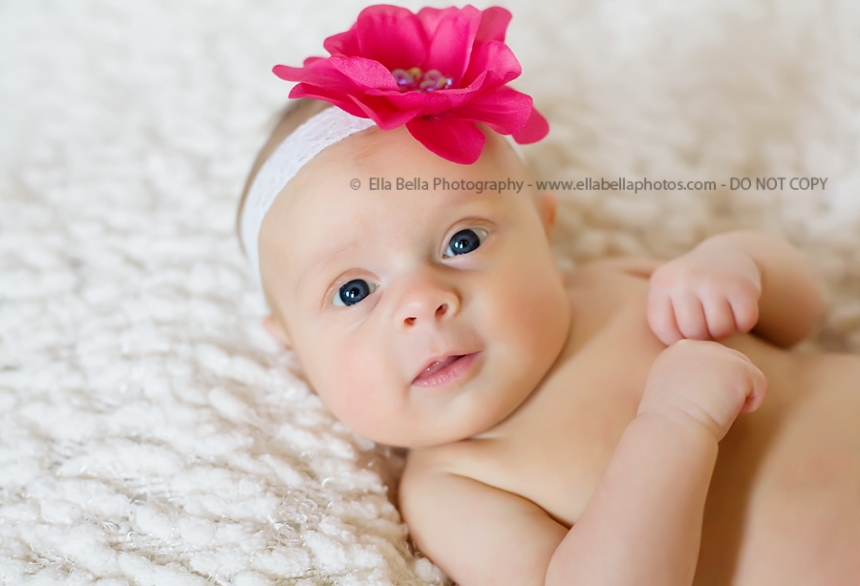 And when I flipped her over on her belly for some head-on-hands poses, she showed off her most amazing baby trick… lifting herself up off my beanbag! My prediction is she will be an early crawler! Her mommy will definitely have to get back to me on that one!

Enjoy your sneak peek, "H" family!