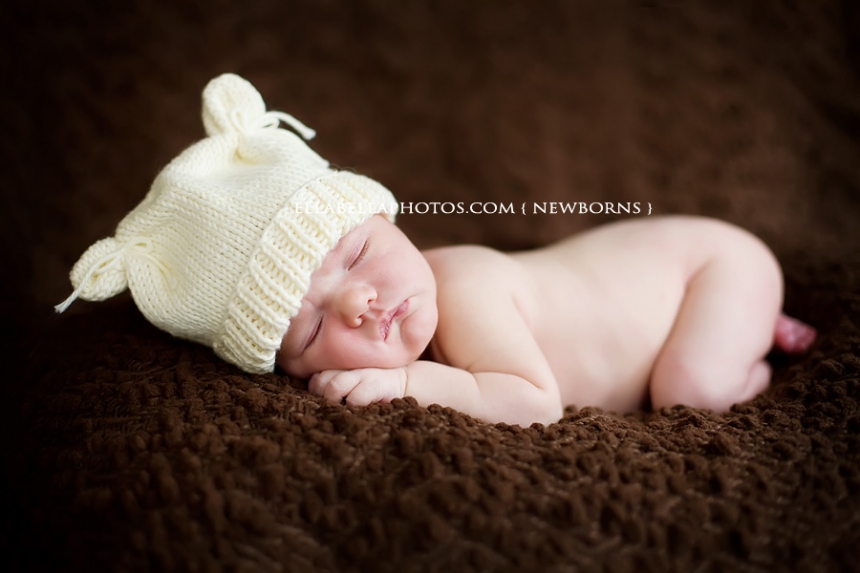 12 days new… and so sweet! Spending the morning with a tiny newborn can't be beat!

(A big thank you to a mommy client of mine, Mrs. "G", who knit me this adorable newborn bear hat!"
I enjoyed every minute of little baby G's newborn session! I got to try out my new brown bobble blanket – a new fav!! I hope you enjoy your sneak peek, "M" family! I'll have your gallery ready soon!